The Naked Whisky Bar at the Morrison Hotel.
The Naked Whiskey Bar, with over 300 whiskies, offers one of Brisbane most comprehensive ranges of whisky from all around the world. We are dedicated to constantly improving our range of products and offering customers not only a superior product but an experience that will delight the senses and hopefully leave you with a greater appreciation and understanding of the most delicious and yet complex of spirits.
The Naked Whisky Bar also has 22 beers on tap (over half being craft), 50 wines to select from and an extensive cocktail list from the classics to our delectable signature range.
Whiskies Available at the Bar
The Australian Whiskies
As the driest inhabited continent on earth, Australia may not seem a logical country for producing whisky; but with rich natural resources and a long history of distillation expertise, Australia is making some truly exceptional single malt whiskies.
With pristine clean water, the highest quality malted barley, and abundant peat bogs in the cool-climate Tasmanian highlands, it's little wonder Australia is attracting global recognition for single malt whisky production.
With 18 licensed distilleries in Australia (all opened since 1992) 10 of which are in Tasmania, we are very excited about attaining something from each and every one!
Buffalo Trace Antique Collection
The Buffalo Trace Antique Collection are the five limited-release whiskies of various ages, recipes and proofs to drool over and covet. Eagle Rare 17, George T. Stagg, Sazerac Rye 18 Year Old, Thomas H. Handy Sazerac Rye, and William Larue Weller are all unique, delicious, and very limited. It's a group of spirits that collectors and connoisseurs are thirsting for.
Bunnahabhain
Bunnahabhain is the most remote distillery on Islay, and is renowned for producing one of the island's less heavily peated whiskies. Production commenced in 1883, and since 2003 Bunnahabhain has belonged to Burn Stewart Distilleries, who have extended the whisky's range.
The 25 year old offering from the Bunnahabhain distillery is a sherried dram, part of a limited release of just 400 bottles, as such it is a rather rare, lightly peated release from Islay. Winner of the top prize at the 2010 World Whisky Awards.
Promotions Available at the Bar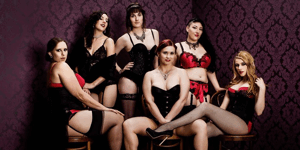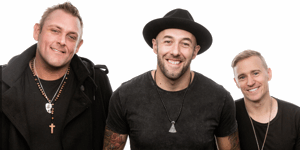 Friday Night in the Naked Whisky Bar - Every Friday Night in the Naked Whisky Bar you can get a $19.90 300g Black Angus Rump steak (with all the usual delicious Morrison sides) or 1KG of Spicy Buffalo Wings for $10.